At Midtown Jewelers, we meet with a lot of couples. It's always our top priority to help them find the perfect engagement ring to symbolize their undying love and commitment to their partner. Over the years we've noticed the development of certain trends. The following are our five engagement ring trends we expect to see in 2017.
Rose Gold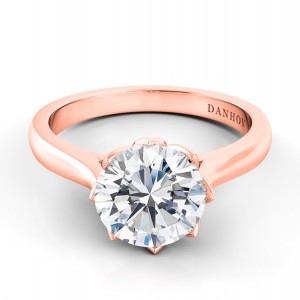 Rose gold is one of several variations of gold engagement rings. Since pure gold is far too soft for jewelry, metal alloys are mixed with the gold to make it stronger. The result is stunning colored gold. Rose gold is made from a combination of pure gold and copper. Generally, the more copper in the mix, the redder the ring will be. Rose gold engagement rings have a vintage or antique feel and are stronger and more durable than yellow or white gold rings.
Colorful Gems
Adding colorful gems is one of the most popular ways to ensure your engagement ring stands out from the crowd. Colorful stones not only look fantastic, they can also be used to add extra meaning to an already sentimental piece. Consider personalizing your engagement ring with a birthstone or favorite color.
Vintage-Inspired Designs
Vintage style engagement rings are truly unique. They are a a fantastic choice if you wish to find a ring as original and one of a kind as your style and love. Vintage inspired engagement rings possess an allure that never goes out of style.
Mixed Metal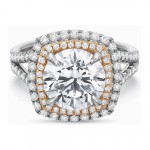 When you choose a mixed metal engagement ring, the symbol of your love and commitment will always match your other jewelry. Multi-colored pieces are highly sought after for their unique style and versatility. Mixed metal jewelry must be carefully crafted so that the metals exist in perfect harmony with one another, much like a couple embarking on marriage.
Stacking Bands
Stacking engagement rings have been gaining in popularity for many years now. Rings are stacked on top of each other to create a versatile and unique look. Stacking rings is a fun way to showcase your individual style.
Midtown Jewelers offers truly unique jewelry, brought to us from all over the globe. Our brands are carefully selected to ensure the finest quality, craftsmanship, elegance and style. Come by and see why we are your best choice for quality engagement rings in Reston, VA.
Please contact us for a free engagement ring consultation.