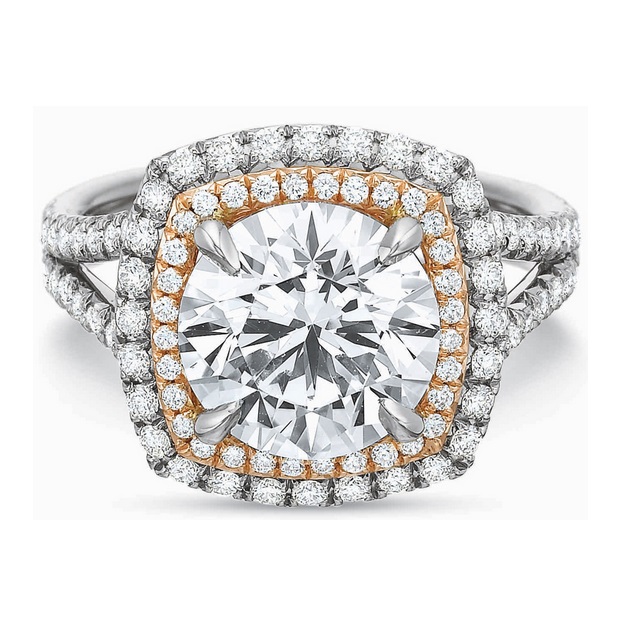 Spring provides the perfect backdrop for a proposal. In addition to giving you plenty of reasons to take your loved one somewhere special to propose, imagine the engagement photos you'll take surrounded by gorgeous spring flowers!
When planning the perfect proposal, you'll want to make sure you take some time to select the right ring. While the ring you choose will depend on your recipient's personal taste and style, it can be helpful to gather ideas from other people. Take a look at the hottest engagement ring trends for spring 2019:
Shaped Diamonds
Pear, oval, and cushion shaped diamonds have grown in popularity over the past year. These fancy shaped diamonds continue to be a favorite among brides this spring. This trend doesn't appear to be going anywhere either. We can probably expect to see even more out-of-the-box non-round rings in coming months.
Emerald cut diamonds are another popular alternative to the round brilliant cut diamond. This cut features a sleek, modern look. Combining an emerald cut diamond with other diamond cuts, engravings, or details creates a unique, layered look.
Details and Accents
An accented gallery or surprise diamond detailing add a hidden surprise to a classic ring. This is the type of attention to detail your loved one is sure to appreciate.
Adding detail to a solitaire engagement ring is extremely popular this year. This classic and traditional style takes on an entirely new form with the right amount of detail added.
Yellow Gold Engagement Rings
Yellow gold is officially popular again. This durable, low maintenance, affordable metal looks fabulous when paired with diamonds and colorful gemstones. Since yellow gold isn't as common as platinum or rose gold, it's less likely your design you choose will match with others.
Mixed Metals
Combining metals to create a truly unique look has been gaining popularity this year. Typically, mixed metal rings include an elegant twist of metals to form a sleek and original band. Another common style of mixed metal ring includes the halo ring, where the setting contrasts the metal of the band. The combination of metals makes the halo pop.
The mixed metal ring is ideal for the bride who isn't sure which metal to choose. It's also perfect for anyone looking for something a little different.
Colored Accents
For 2019, brides everywhere have started incorporating color in ways we've never seen before. Using gemstones along bands and beside diamonds adds a splash of color and style.
Unique Engagement Rings
For 2019, it seems that everyone is looking for something unique. Whether it's the cut, design, or stones, people everywhere are searching for that one-of-a-kind ring.
Visit Our Northern Virginia Jewelry Boutique
Midtown Jewelers offers quality engagement rings from some of the world's leading designers. We select our brands based on quality, craftsmanship, elegance, and style. Please stop by our jewelry boutique in Reston Town Center or contact us for more information about selecting the perfect engagement ring. Our experienced staff is well prepare