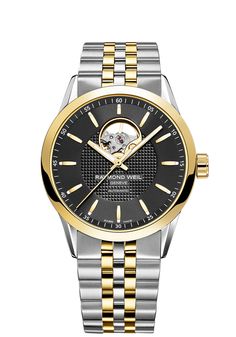 Your northern Virginia wedding is only a month away; can you believe it?!
Believe it, girl friend. You've waited and waited, and planned and planned so hard for this day. In fact, all the planning is done. The dress, the venue, the catering, the centerpieces, even the place cards: They're done. Everything is done… Except you can't shake the feeling that you've forgotten something.
Oh! Yes! That's what you've forgotten:
Great Gifts for Your Wedding Party and Family
Don't fret. There's still time to pick, and purchase the perfect gift for everyone on your list. From mom to maid of honor, and your best man, Midtown Jewelers has a suggestion to make them smile, and a gift they'll cherish for a lifetime.
For Your Mom (or His):
Flower photo cube vase: She'll love to display fresh flowers in a vase decorated with photos from the event of the year: your wedding.
Pretty personalized note cards: Who doesn't love a handwritten thank you note? Not Mom. She'll love a set of pretty personalized note cards that feature her monogram or a quippy one-liner.
A sterling silver cuff bracelet from Charles Garnier Paris: Elegant and refined just like her, Charles Garnier Paris redefines contemporary jewelry basics; and combines cutting edge technology with old world craftsmanship and hand finishing, making a sterling silver cuff bracelet the perfect gift for Mom.
For Your Best Man:
Engraved Flask: He can tuck this flask in his pocket for an impromptu toast with the guys, and there's no chance he'll forget whose is whose with his initials engraved.
Whiskey Rocks: Your best man's drinks will never be watered down when he gets this great gift from you. He'll serve drinks on the rocks, literally, with these chilled granite rocks instead of ice.
Raymond Weil watch from Midtown Jewelers: For the man with style, and to say thanks for always being on time, get your best man a gorgeous timepiece from the Swiss luxury watchmaker.
For Your Maid of Honor:
Monogrammed Gym Bag: She's more than a little gaga for the gym, and for all things pink; she'll love carting around her yoga gear and a change of clothes for a workout in her new monogrammed gym bag. (Bonus points if you stuff it with all sorts of goodies… like wine!)
Her favorite perfume: In fact, she just mentioned that she was almost out. And you know how much she loves that perfume. When people suggest shopping for your maid of honor like it's her birthday, this is exactly what they mean.
Signature necklace from Alberto Parada: This gorgeous rose gold pendant strung on a leather cord is simply elegant, and simply perfect for the best girl in your life.
A complete set of dermatology creams and lotions.
Whatever gift you choose, there's one thing Reston's premier fine jeweler knows for sure: You'll choose the perfect gifts for the people in your life who've always been there.