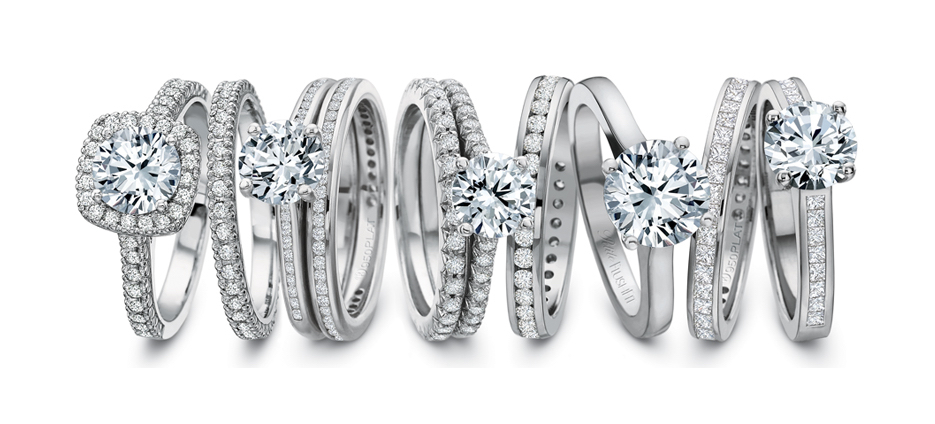 Getting engaged is one of the most important decisions you can ever make. However, choosing the perfect engagement ring can be a little overwhelming. Diamonds engagement rings are the most popular choice because of their classic beauty and durability. We offer the following tips when choosing a diamond engagement ring.
Shape
Before considering anything else, you will need to decide the shape of the diamond for your ring. If you aren't sure what shape your recipient prefers, consider choosing a round or princess cut stone. Round diamonds are the most popular because of their brilliance, fire and light performance. Princess diamonds have an angular, contemporary beauty. Princess diamonds offer all of the brilliance of round brilliant diamonds, for a lower price.
Setting
The setting is the framework in which your stone is mounted. A quality setting sets the tone for your ring. For example, a classic round stone can look modern in a bezel setting, and a contemporary oval stone appears more traditional in a four-prong setting. For the best effect, you will want to find the right combination of shape and setting.
Size and Quality
When buying an engagement ring you will want to buy the best ring possible without going into major debt. Depending on your budget, you will need to decide whether size or quality is more important to you. The best choice will probably meet somewhere in the middle. Quality is determined by a diamond's cut, color and clarity.
Metal
You have many choices when it comes to the band. Platinum is an extremely popular choice due to its durability. Platinum is also hypo-allergenic, making it the ideal choice for brides and grooms with sensitive skin. Gold is another popular choice and is available in a variety of colors including white, yellow, rose and green.
Shop Smart
Not all jewelry stores are created equal. When deciding where to shop you should look for industry organization affiliations. Stores that are accredited by the Jewelers of America are an excellent place to start.
Virginia-based Midtown Jewelers offers only the highest quality diamond engagement rings. We understand that getting engaged is an extremely special step for your relationship. Let us help you find the perfect ring!
For more information or to set up an appointment to look at Midtown's huge selection of diamond engagement rings in Reston, VA please contact us today.