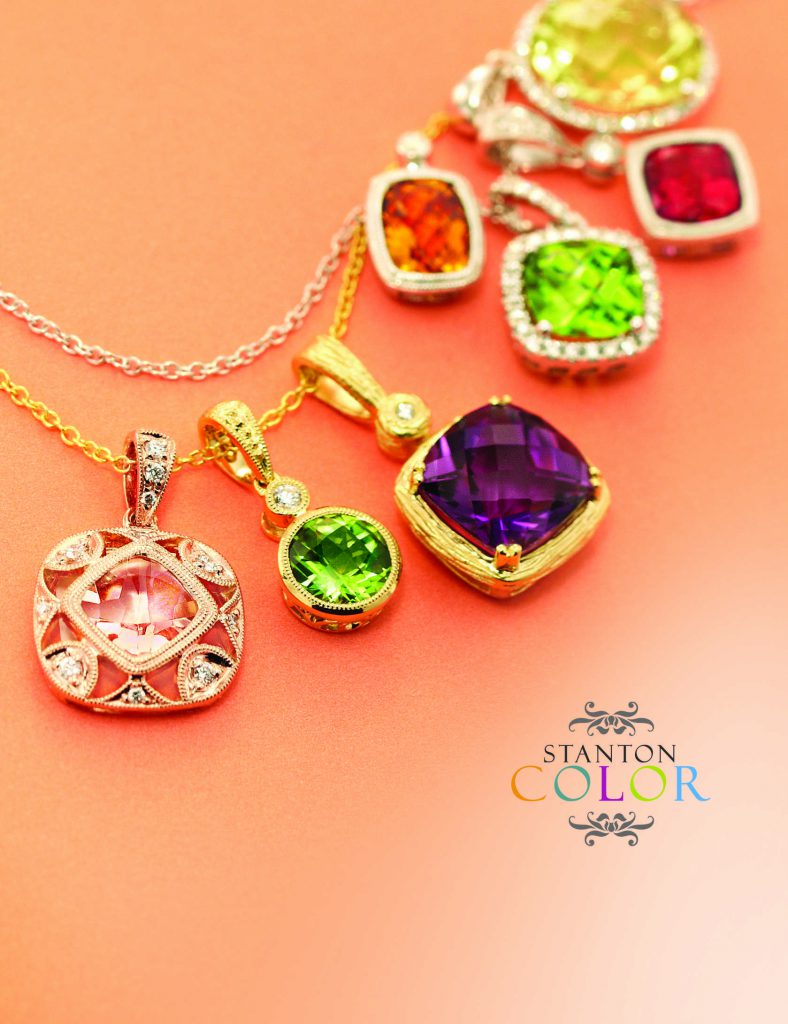 Summer is a great time to switch up your jewelry selection. With the sun out and bright floral colors everywhere your jewelry should reflect that. Yellow gold in 14K or 18K is a great metal to wear in the summer. Yellow gold is warm just like the sun's rays and looks very special in natural light. If you have ever seen a 24K gold nugget you will recognize that radiant glow and warmth. Many people are hesitant about yellow gold as they think it will look dated but try pairing it with some colored stones in a contemporary setting.
Imagine a nice yellow or orange citrine, bezel set in yellow gold. This would look great as a ring or pendant. Round is a classic shape but citrines also look great as checkerboard faceted cushions. As citrine is a semi-precious stone it tends to be very affordable so you can go bold with the size, which will also help it look more contemporary.
Yellow sapphires are also great stones to use with yellow gold. The natural glowing warmth of yellow sapphires is enhanced when set in yellow gold. Sapphires are precious and very hard wearing stones so a yellow sapphire set in yellow gold would make a great showstopper ring. If you really want a breathtaking piece think about combining yellow gold, yellow sapphires and a yellow diamond in the center. Each element although the same color will sparkle slightly differently making for a very unique and contemporary effect.
Another great color of gold to do in the summer is rose gold. Rose gold works with everybody's skin tone. Any stone with a pink hue will look amazing in rose gold. Rubies look extra red when set in rose gold. Rubies also happen to be the July birthstone. For a classic look choose a round cut ruby with a diamond halo. For a more contemporary look try a simple bezel set floating pendant.
One combination that is becoming very popular, is morganite set in rose gold. Morganite is part of the beryl family which includes aquamarines and emeralds. Morganite has a peachy light pink translucent color and is almost always very clear and free of inclusions. Morganites set in rose gold make great statement ring which is exactly the look you want in the summer.
Whichever option you decide, use the special summer light to give your diamond white gold or platinum jewelry a break. Pull out or invest in some special colorful summer pieces, you'll be surprise at what a difference they can make to your mood and outfits.