Been waiting for the right time to buy that special someone their dream engagement ring?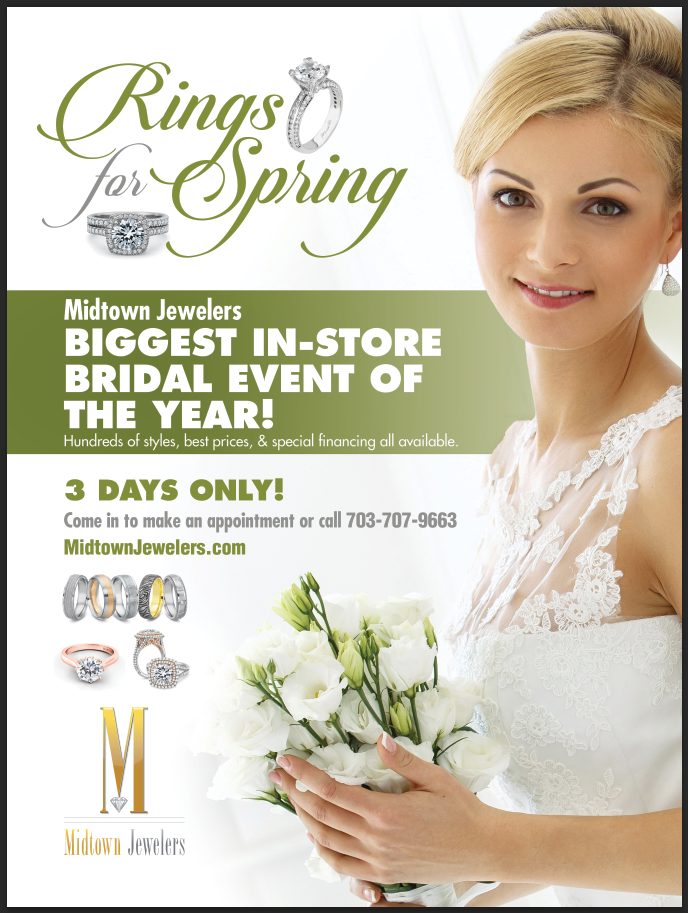 Spring is the time of new beginnings and Midtown Jeweler's Rings for Spring Event. Midtown Jewelers specializes in engagement and wedding rings and has been a Wedding Wire Couple's Choice and Bride's Choice award winner since 2011 as well as being recognized in The Knot Best of Weddings 2016. We have a wide variety of bridal styles to choose from including designers like Alberto Parada, Micheal M, Danhov, and more. We will also work with you to design a custom piece that is perfect for your special someone for everything from engagement rings to wedding bands.
With hundreds of styles at the best prices, this is the biggest in-store bridal event of the year. We even offer special financing, but this event lasts just three days so make sure and call us at 703-707-9663 or come by the store in Reston to make your appointment!