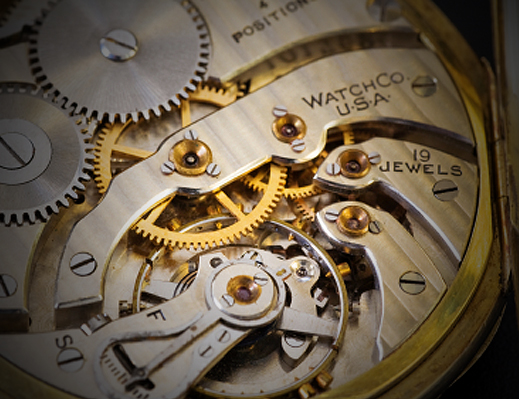 Despite the use of cellphones and other gadgets, watches are still our trusted time-keepers. You want to do your best to keep your watch from breaking, but you also need to know what to do if it does break.
Only a trusted watch repair service should handle your watch.
Midtown Jewelers, your Reston jeweler, offers custom full-service watch repair. Minor repairs such as watch batteries, watch bands and link adjustments are performed on-site by our own Rolex Certified Master Watchmaker, Mr. Singh. Mr. Singh has over 40 years of experience and works with most American, Japanese and Swiss brand watches. Not sure what's wrong? Bring your watch in for a free estimate.
Give your watch the respect it deserves
A watch is a very delicate thing. You have to be extremely careful with it; you really shouldn't use it for everything. Certain activities, like playing sports and physical labor, can be a recipe for disaster as far as your watch is concerned. Every single item inside of a watch is a moving part. In fact, your watch can have up to 500 moving parts, all working together. If you hit your watch or aren't careful, something is bound to break.
Beyond wiping it down, it's never a good idea to try to service your watch yourself. It doesn't take much to damage a watch. Even prying off the back to change the battery can have dire consequences. Only a qualified watch repair service center has the proper tools and equipment to handle a variety of different watch repairs. Also, a watch repair center is a very clean environment to ensure that dust isn't able to settle inside of your watch. When people attempt to repair their watch at home they don't realize that even a small amount of dust can cause a lot more damage.
Midtown Jewelers is your one stop shop for watch repairs and restoration in Reston, Virginia. Please contact us for more information.