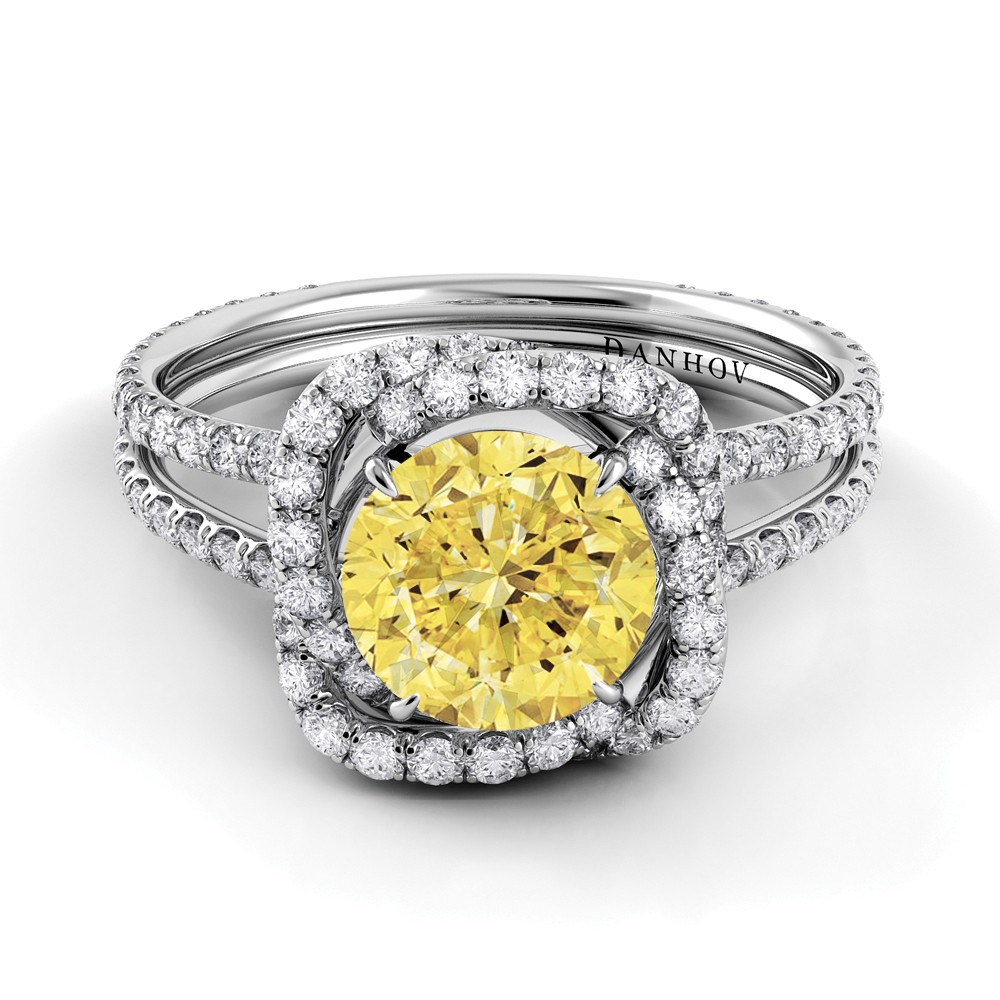 If Santa (err, Midtown Jewelers) has anything to say about it, you'll wake up Christmas morning to find the best gift of all waiting for you under the tree. No, we don't mean a puppy, nor an iPad, but a one-of-a-kind diamond engagement ring from your one-of-a-kind true love.
But Santaaaaa, how on Earth am I supposed to wait until CHRISTMAS?!
We hear you. The waiting is the hardest part.
In the meantime, let's talk about trends — celebrity engagement ring trends of 2014, that is. If your beloved has paid attention, he knows how intensely you've coveted Emma Roberts' gorgeous halo-set, rose gold engagement ring. Maybe you'll get one like it.
Or maybe an engagement ring with a bezel setting (kind of like Leighton Meester's) is more your style.
Whether you'll go gaga over a princess-cut diamond, or if you hope to turn your friends green with envy when you show up on New Year's Eve sporting a yellow stone (Jenny McCarthy's 10-carat yellow sapphire turned more than a few heads.), rest assured that when he pops the question with a ring purchased from Midtown Jewelers, all you'll be thinking is YES.