Uh oh. You forgot Mother's Day, didn't you?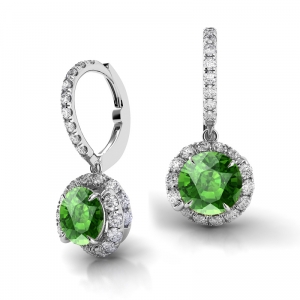 You realized too late — after she'd gone to bed — the significance of the day, so there were no gifts; no flowers; no special plans to be had. She'll forgive you. Of course she will. But even if she doesn't say so, she's probably a little sad, a little hurt that her child or her husband forgot such an important day.
No, sorry, there's no way you can go back in time to right this wrong, but you can make it up to her. Here, a few tips to help you recover from your Mother's Day mistake.
Put pen to paper.
You feel absolutely terrible. She's done, and does so much every day to support, and care for your family, and you were so wrapped up in everything you had to do, you missed your opportunity to say thank you. Well, lucky for you, you get a second chance. Take the time today to write out your feelings for this wonderful woman in your life: Write a poem, or an essay, a letter, or even a postcard to show her much you care.
Step in front of the camera.
A picture is worth a thousand words. Mom will appreciate a professional family photograph so much; she might even forget that you forgot Mother's Day. These days, everyone is busy, and it can be so difficult to bring everyone together, and that's exactly why you should do just that. Arrange for the family to meet at a portrait studio, or hire a local photographer who'll come to you, and say, "Cheese!"
Make her feel fabulous.
Yeah, you forgot Mother's Day, and yeah, she's probably pretty upset about it. But what mom can stay mad when there's a pedicure, or a massage involved? None. So get on the horn, and make her an appointment at her favorite local Reston day spa. Better yet, surprise her. Tell her to leave an afternoon open for lunch, and then casually slide a card across the table, with a gift certificate for her spa day inside.
Buy her something shiny from Midtown Jewelers.
Nothing says, "I'm sorry, I messed up." like something pretty and shiny from Midtown Jewelers. As Reston, Virginia's preeminent fine jeweler, we've got just the thing: That diamond anniversary band she's been eyeing; the emerald earrings she'll love; the pearls she's been not so subtly hinting at.
Visit Midtown Jewelers today, and you'll be forgiven tomorrow.