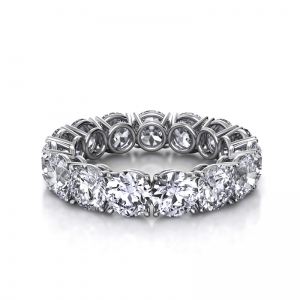 Most people have jewelry and most of those people that own jewelry have certain pieces in their collection that they consider collectible. However, not everything you may consider to be collectible actually is. The easiest way to tell if your jewelry is collectible is to have it appraised. After you have your jewelry appraised, you are then ready to sell it, but that does not mean you should put your jewelry on sale instantly.
How to Tell if Your Jewelry is Collectible?
Getting an appraisal is the best way to find out which items in your collection are collectible. With an appraisal, you will learn about the weight, materials, and the markings of your pieces. You will also learn gemstone quality, relative rarity and overall quality of manufacture. Knowing all this can help you decide which pieces are worth selling as collectible and which are not.
Tips to Consider When Selling Jewelry
Set a price rangeLocate a local place to sell your jewelry:
Pawn shops are a good idea but won't pay you the most you can get for your jewelry. A reputable Reston jeweler is the best bet.
If you are not in a hurry to sell your jewelry, searching for consignment deals may be a good way to go. With a consignment deal, a jeweler will sell your jewelry for you, but will take a certain percentage of the profits.
Putting an ad in the local paper is also an option. This can yield several inquiries in a short period of time. You can also post on an online site like Craigslist.
You may want to try selling on an auction site like eBay. They let you set a minimum price for your jewelry as well as help you get it out there to a wider audience.
When selling collectible jewelry it is wisest to sell to a local jeweler. Local jewelers will have a better understanding of the true value of your collection and therefore will be able to offer you a better deal. So if you are looking to have your jewelry appraised and sell your collectible pieces, call Midtown Jewelers today. Midtown Jewelers offers jewelry appraisals and they also buy jewelry.
Don't let your jewelry just sit around — call Midtown and get a little extra jingle in your pocket this holiday season.