Messages in the Snow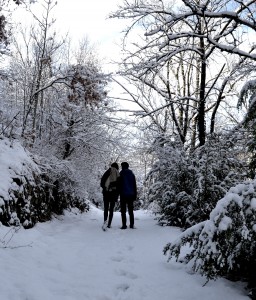 If you are fortunate enough to have snow this holiday season then you have the perfect canvas for an unforgettable proposal. Using a shovel, carve your proposal into the snow or write your message with Christmas lights or flowers. For an extra special touch, build a snowman using strong branches for arms. Have the snowman wear or hold the ring with one arm. Place a special note for your partner in the other. We think that a diamond engagement ring with plenty of "ice" like these from Micheal M would be perfect for a snow-posal!
Count Down the Days
If you celebrate Christmas, consider making a special Advent calendar. Fill each little window with a memory, memento or reason why you love your partner. On the night before Christmas, hide the ring in the final window. You'll have plenty of time to get down on one knee while he or she opens it.
If you celebrate Hanukkah, you can use the same idea by giving special gifts each day, leading up to the most special gift of them all – a diamond engagement ring that she is sure to love!
Under the Tree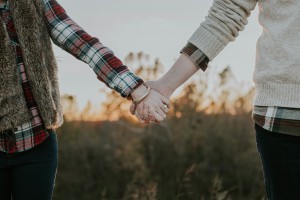 Sometimes the best thing to do is hide it in plain sight! Wrap the engagement ring in a much bigger box and place it under the tree. To add weight and prevent shaking, fill the box with romantic trinkets or notes containing special memories or messages about why you love your partner. As they pull the ring from the box, drop down on one knee and pop the question! We love these classic engagement rings from Danhov for a classic holiday proposal!
New Year's Proposal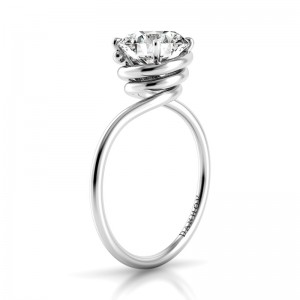 Instead of going to a big party or event this New Year's Eve, plan an intimate party at home. Make sure that you put in extra effort to make the evening special. You could spend the night cuddling by a fire or watching your favorite movies. When the clock strikes midnight drop to one knee and pop the question. This way you'll have an extra special reason to open that champagne and get your midnight kiss!
Midtown Jewelers specializes in unique pieces from around the world. All of our jewelry is carefully selected to ensure optimal quality, craftsmanship, elegance and style. Come by and see why we have been voted a Couple's Choice jewelry store by Wedding Wire several years in a row.
Please give us a call or contact us to schedule your free engagement ring consultation at our top-rated jewelry store in Fairfax, VA.